Eid al-Adha is the holiest celebration in the Islamic calendar and it's on the 10 Zulhijjah.
The name Eid al-Adha translates as the "festival of the sacrifice" or Bakr Eid and is also known as the "Greater Eid".
The celebration marks the end of Hajj, the annual Islamic pilgrimage to Mecca which thousands of Muslims all over the world embark on.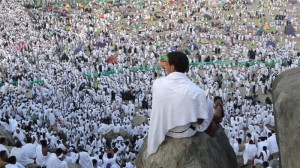 It is different from Eid al-Fitr – which is the festival that comes immediately after Ramadan.
During Eid al-Adha, Muslims honor the day Prophet Ibrahim was about to sacrifice his son but was told by God to kill an animal instead, the celebrations symbolize Ibrahim's devotion to Allah.
When is it?
The timing of Eid al-Adha is dictated by the lunar cycle so, it falls on different dates of common English Calender.
The day is set when a new moon is spotted – but there is little agreement within the faith about whether the moon must be spotted with the naked eye or if it should be seen in the country where the celebrations are occurring.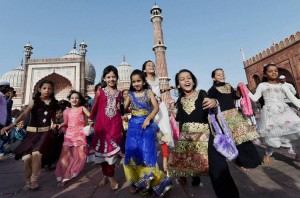 The Muslim festival of Eid al-Adha will be celebrated on 10 Zulhijjah in Saudi Arabia. It's on different dates in other countries like the USA, UK, Pakistan, and Bangladesh.
The public holiday breaks for Eid are also officially announced:
- Saudi Arabia: A week-long holiday break, which will include the days of the Hajj pilgrimage.
- ِGulf Arab countries of Qatar, the UAE, Kuwait, Oman: a seven-day public holiday.
- Algeria, Egypt, Iraq, Jordan, and Sudan also announce a seven-day public holiday on the same dates as in the Gulf.
- Turkey: a four-day public holiday.
- Bangladesh: three-day Eid holiday.
- Tunisia, Morocco, and Nigeria: Four-day-long holiday.
- Pakistan: a three-day holiday.
- Philippines, Indonesia, Singapore, and Ghana: three-day long weekend holiday.
Local Names For Eid al Adha
The Eid al-Adha festival, or Feast of Sacrifice, is locally also known as:
- Eidul Adha, as spelled in the Philippines legislation.
- Eid el-Kabir, as commonly referred to in Nigeria and Morocco.
- Eid ul Azha, as referred to in Pakistan.
- Kurban Bayrami, as referred to in Turkey.
- Hari Raya Haji, as known in Indonesia, Malaysia, and Singapore.
- Bakr-Id or Qurbani Eid, as referred to in the Urdu language, in India, and in Bangladesh.
_______________________________________________________________
Learn Holy Quran      Live Quran Tutors      Online Quran Lessons
| | | | |
| --- | --- | --- | --- |
| 8 Classes | 2 Days a Week | 30 Min/ Class | $ 35 Monthly |
One-to-One Classes  Register For Classes  1 Week Free Trial